Rights of Passage
It would seem that we have to start showing the younger female population the rights of passage.  Each generation needs to know how to believe, live and be the powerful women that we were born to be, but society gets in the way.  Maybe we should do something that hits each age group.  Could we?  Does this make any sense?  I was just thinking and needed to share….probably not as concise as I can be.  Do you understand?
I was just thinking about the different stages in my life and I think that I can show others how to cut to the chase and be where I am today (which is still not where I should be), but it is a whole lot better than 90% of the female population.  We create so much anguish for ourselves and work for so many of the wrong things, leaving ourselves in the background.
I believe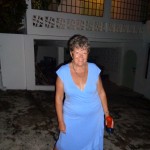 we could create something that is on-going to help other ladies from the early age of 16-18 to live the life of their dreams and not be a slave to what their society says they must be.
If this starts to spark anything please let me know,
Lot so of love,
Jane