Breakfast
Breakfast is served from 8-9 am daily.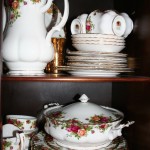 Our breakfast can comprise of local farm fresh eggs, fruit, organic oatmeal or Meusli and yogurt. Also enjoy a pot of tea or freshly ground and brewed coffee. Don is a trained chef (Johnson and Wales, class of 1972) and Jane is an avid cook and gardener. We serve mostly organic, locally sourced items on Jane's favorite old country roses English China. Watch the birds at the dining room window while enjoying your breakfast.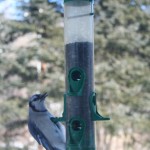 Blue Jays, Cardinals, Woodpeckers, Chickadees and more in the winter and the ruby throated hummingbirds in the summer. Such a joy to watch.
Please send us a message with any special requests before your arrival to ensure we have the breakfast you were dreaming about!  A list of food allergies would also be extremely helpful.
We also serve a light snack in the afternoon.  Bring your own wine for a wine and cheese appetizer.