Watercolor Wedding Bouquet Paintings!
What a wonderful way to immortalize your beautiful wedding flowers in a watercolor wedding bouquet.  Commission me to paint your watercolor wedding bouquet.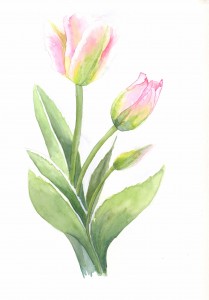 Cherish that watercolor, in the years to come, as part of your new interior decorating.  It will not be hidden away in a box of momentos rarely to be seen again.
Take that watercolor painting and use it as the theme for your wedding.  I will design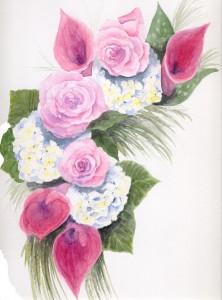 one-of-a-kind stationery for YOUR wedding – they will be for you and you alone.  I will work closely with you to ensure that you have the stationery that best fits with the theme of your wedding.
Please note that the original painting can also depict the location of the marriage, a local scene or even the Inn where the reception is held. Examples of different formats for invitations, RSVP cards, thank you note cards, etc. are available upon request.