Jane May Jones, The short story
From England, where I was born, my family moved to the US when I was 6. We lived in Massachusetts for 6 years before returning to England. Where i completed high school and excelled in Art and wanted to go on to art school, but unfortunately that was not to be. Instead I went to two years of secretarial school and then on to a job in a local company. I stayed there until I was nearly 22 and then left England to live in France.
While in France I worked for the most part at IBM, except for a few other part time jobs. During my stay in France I travelled the world and visited all the continents except for South America (that on is still on my list). I spent a lot of time visiting some of the most famous and beautiful galleries in the world. My favorite artist group was the impressionists.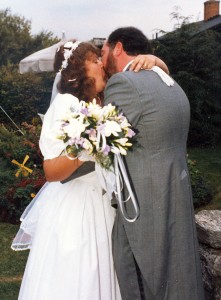 In 1986 I visited Vermont and fell in love with the glorious views I saw and the colors of the Fall. Shortly thereafter I returned for a longer stay. Just a few days after my arrival I met Don Jones and 10 months later we were married. We own a beautiful piece of Vermont and our own carpet cleaning company. In 2010 we cofound a public charity 501(c)3 by the name of Magical Earth Retreats.
Don and I are passionate about helping others succeed and to reconnect children and adults to nature and to help them nurture their creativity.
Now 27 years on we are getting ready to spend some of the harsh Vermont winter months in a warmer climate.
Although all aspects of art have been an intrigal part of my live, when I was introduced to the methods of watercolor painting, I knew I had found my medium. My paintings have been exhibited at many fine art exhibits and galleries up and down the east coast of the U.S.
My studio and gallery are annually featured on the Vermont Crafts Council Open Studio Weekend at the end of May and my gallery is open by appointment. My work is available for sale here and also on my Etsy shop.
I see myself as an artist, entrepreneur and educator and enjoy helping and teaching others the skills I have learned in my life time so far. I am forever learning and dreaming!
Jane May Jones, The Entrepreneur
Since moving to the U.S. and marrying my husband Don Jones (aka The Wizard) we have created 4 successful businesses. Don, along with my cousin Tony Minichiello and I, created Catamount Carpet Cleaning in 1987. In 2002 I started marketing and selling my watercolor paintings and other products, name Corner House Creations. In 2006 we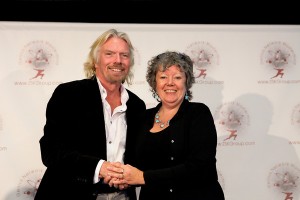 started a small investment firm for our rental properties, named Nina Investments and in 2009 we created a public charity called Magical Earth Retreats. We have both attended many personal and professional development workshops and seminars, have studied marketing from some of the greatest people in that arena, specifically Joe Polish founder of Piranha Marketing. We have learned, directly and indirectly from such inspirations as T. Harv Ecker, Adam Markel, Robert Kiyosaki, Sean Stephenson, Jason Moore, Garrett Gunderson, Dan Kennedy, Dan Sullivan to name just a few.
Jane May Jones, The Author
My high school english teacher told me that I would never amount to anything because I couldn't write english. I struggled with the combination of schooling in the U.S. and my dyslexia, which, at the time, had not been diagnosed or even understood. As I have aged and understood this challenge, I have now overcome a lot of these issues and have turned them into opportunities. My best selling book "Go forth and change the world: Living and Succeeding with Dyslexia highlights some of the methods I have used to overcome this learning disability.
Jane May Jones, The Motivational Speaker
Helping your audience is my most important goal. Let me show them how I have overcome obstacles in my life. Learn more about this on my speaking engagements page.