Watercolor Gatherings and Workshops
Spend the afternoon (2.5-3 hours) creating watercolor paintings. No experience is necessary and I supply all the materials. My goal with these gatherings is to help others learn that everyone has an inner artist. Everyone can create when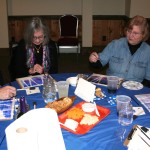 given the right tools and are taught the watercolor techniques most often used. The workshops are held at various locations and can accommodate up to 10 people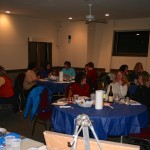 . Everyone goes home with a beautiful miniature painting. These workshops or gatherings were started in 2012 and have been building ever since. I can also do these watercolor gatherings on your property. Just contact me to schedule a date and time.
The prices for my Watercolor Gatherings and Workshops
vary according to what we are doing.
Watercolor in the Woods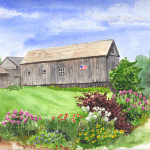 Spend a whole day or a weekend creating in the 'Zen' of nature and watercolor.
In 2017 Magical Earth Retreats will be hosting Watercolor in the Woods with Jane. We will be hosting one-day and weekend-long events during which you can immerse yourself in the 'Zen' of watercolor. These retreats will be for women only.
Jane will supply all the materials necessary, as well as special gifts for you. You will receive your very own watercolor sketchbook along with a small watercolor paint set and brush. We will spend the morning walking and sketching the woods and then after lunch we will paint a larger painting for you to take home.
Please bring your favorite back-pack, water bottle and packed lunch, please be prepared with appropriate walking clothing and shoes. Jane will provide everything else you need.
Registration and more at www.MagicalEarthWomen.com by Magical Earth Retreats.
Watercolor in the Woods
Watercolor int the Woods at Woodford will be a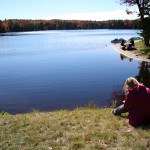 weekend full of creativity, exercise in nature and giggles around the camp fire. What could be better to get away from your daily grind and retreat to the 'Zen' of watercolors.
We will spend our mornings walking and sketching in the woods of Woodford. The Fall colors will just be starting to pop, offering us inspiration at every turn in the journey.
This retreat is also managed by Magical Earth Retreats and we will include: shared accommodation in State Park cabins, all painting materials, light breakfast, snacks and a light lunch all for only $399.
What to bring: Bedding, sleeping bag, personal items, etc., food for our two pot luck dinners, back-pack, travel mug, water/wine glass, plate, spoon, knife, fork and a cloth napkin. a more complete list will be posted closer to the date.
Registration and more at www.MagicalEarthWomen.com by Magical Earth Retreats.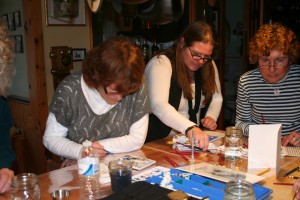 Wine and Watercolor Gatherings
Very similar to the Watercolor Gatherings above, but these are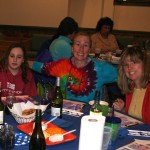 run at cocktail hour and it is byob. Contact Jane to schedule your Wine and Watercolor Gathering.
Or what about Bubbles and Brushes…mimosas and watercolor painting at Brunch?
Fundraising Events
It is one of my passions to help others and provide a great afternoon or evening for creativity while raising money for Non-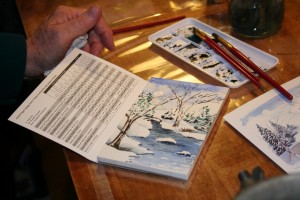 Profits, especially ones involved in children's education, the arts and getting out into nature. Contact me at jane@janemayjones.com for scheduling and details.
For those of you interested in purchasing your own materials, please take a look at this document which lists some of my favorite painting supplies: watercolor gathering supplies.